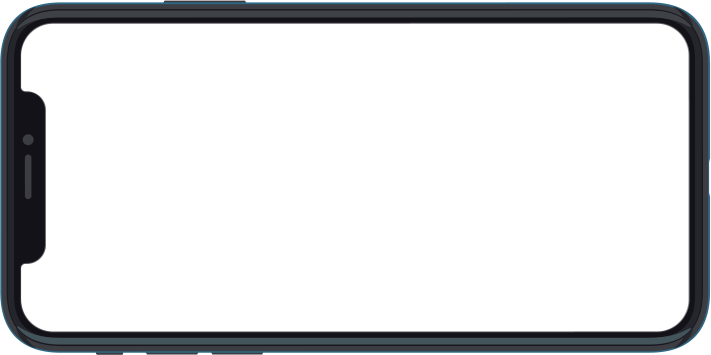 Learn to play piano the fast & fun way
Learn to read notes & practice chords 
Improve your piano skills
Play hundreds of hit songs
Learn to play your favorite songs
Practice hundreds of songs including classic and pop songs, with step-by-step lessons from beginners to advanced. Piano Academy is suitable for all ages, from kids to adults.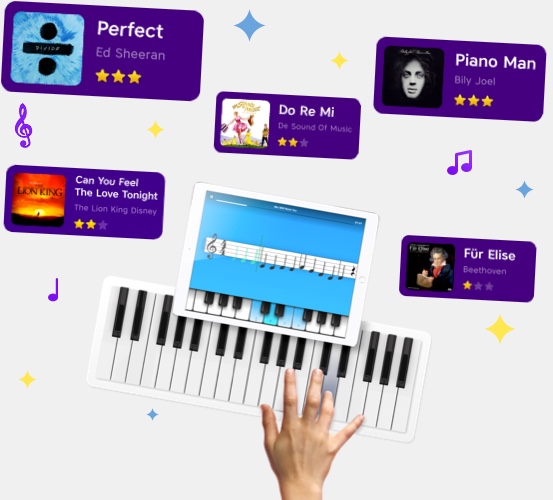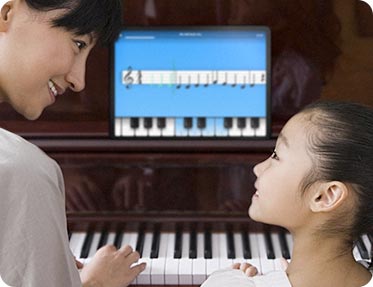 Learn at your
own pace
Slow down the songs, repeat tasks and rewatch tutorials until you feel confident to move on.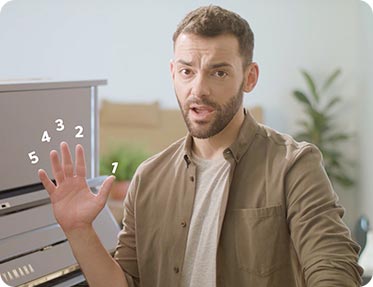 Your own private instructor
Your personal instructor will teach you how to position your hands, read music notes, practice chords, and much more.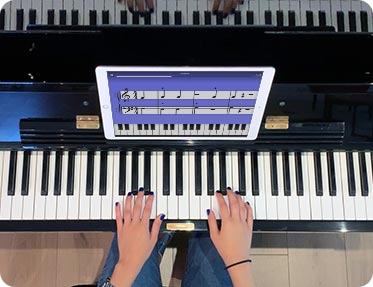 Have a piano?
Even better!
Get instant feedback when you play on your piano or keyboard, so you know how to improve.
We Rock!
10M
Downloads
4.7
 4.7/5



Our Users Speak
This is a phenomenal app for beginner students
by Stormy
Piano Academy is the best app ever. I never want to stop playing piano
by workoffcrazy
I love it so much, it's very easy to learn and I just started yesterday and I feel like a professional piano player!
by Keliysers
You can play many songs like Bach and Mozart. This is the best piano learning experience!
by Grammy is funny big time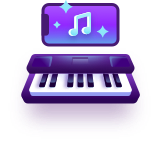 Join our millions of users
Learn to play the piano. Start your musical journey today
Hundreds of Hit Songs
Learn to play your favorite songs

Step-by-step lessons
Learn with a fun and easy tutorials

Get instant feedback
The app listens to your piano

© 2021 Yokee Music LTD