Learn to play the piano, fast.
Everything you need to learn the piano
Learning to play the piano is now easier than ever! Learn to read notes, practice chords, and improve your piano skills.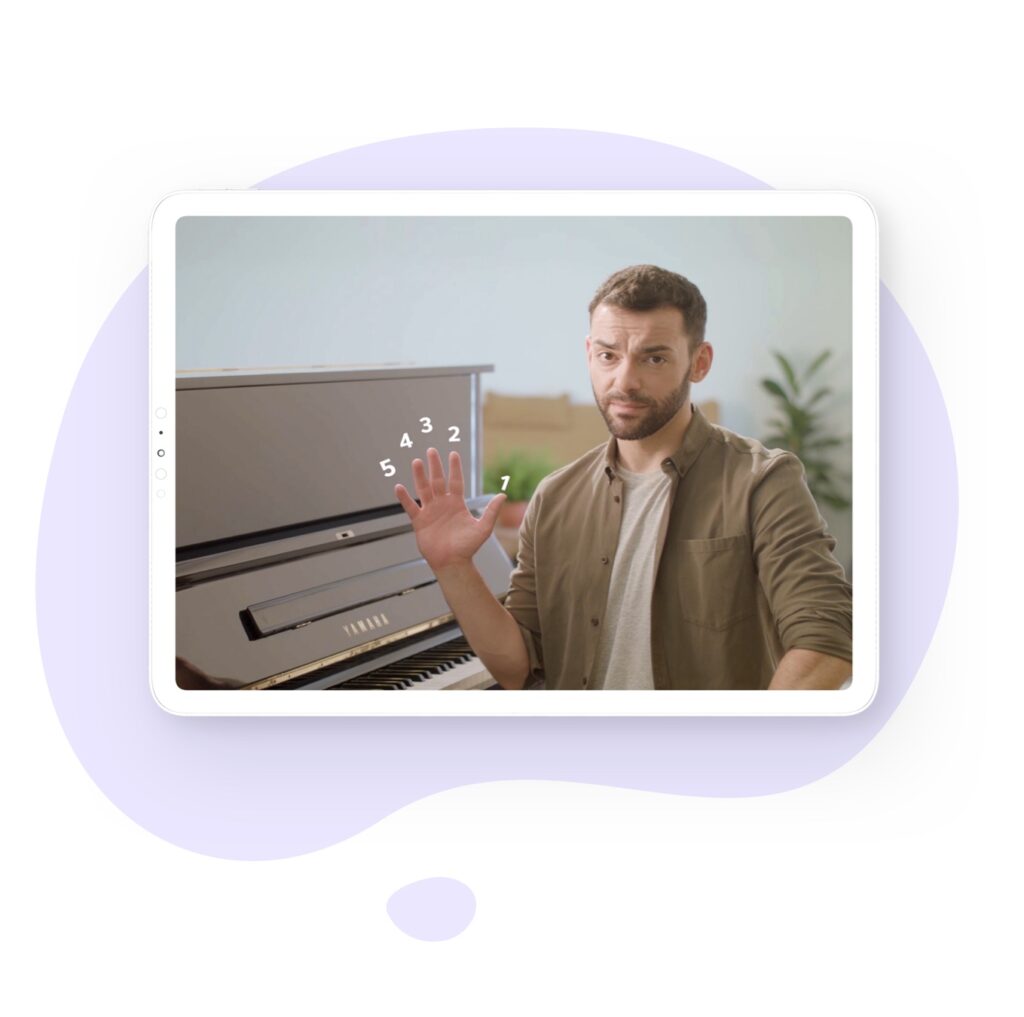 Your own private instructor
Your personal instructor will teach you how to position your hands, read music notes, practice chords, and much more.
Learn at your own pace
Slow down the songs, repeat tasks and rewatch tutorials until you feel confident to move on.
Practice to your favorite songs
Choose from hundreds of hit songs, from pop hits to classical favorites.
Have a piano?
Even better!
Get instant feedback when you play on your piano or keyboard, so you know how to improve.
Start learning today
Don't have a piano? No problem. Use the touchscreen keyboard to start learning and playing immediately.
Hundreds of Hit Songs
Learn to play to your favorite songs

Access All Lessons
Learn theory topics and practice playing

Unlimited Practice Time
Learn at your own pace
© 2021 Yokee Music LTD